The saddle REVolution - Stübben x Martin Ryan
The new saddle REVolution from the traditional saddlery Stübben in collaboration with the award-winning innovation designer Martin Ryan offers maximum comfort for horse and rider, unique modularity through self-interchangeable saddle flaps and an unbeatable fit.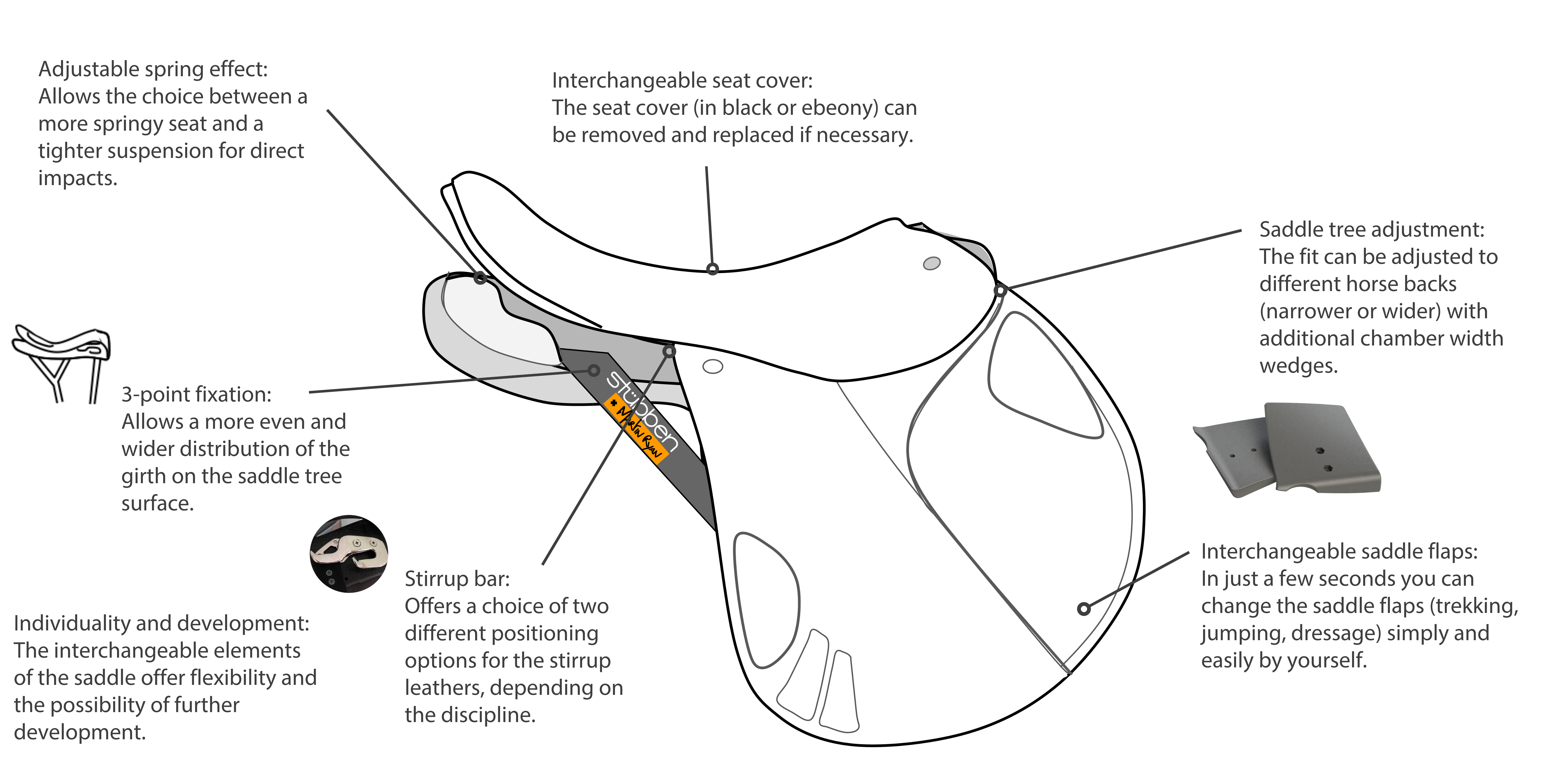 The saddle tree innovation
The patented and award-winning saddle tree was developed by Martin Ryan to distribute the forces during riding as evenly as possible over a larger full-surface saddle area on the horse's back.

The rider's seat (17.5 inches) is separated from the horse's anatomical surface by the shape of a recumbent U. The distance between the seat and the horse's surface is adjustable by an adjustment at the back of the saddle tree (with an Allen key).

The shock-absorbing spring action also reduces jerky and possibly uncontrolled movements. This increases comfort for both horse and rider.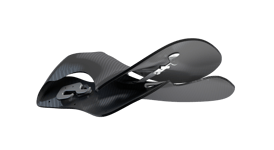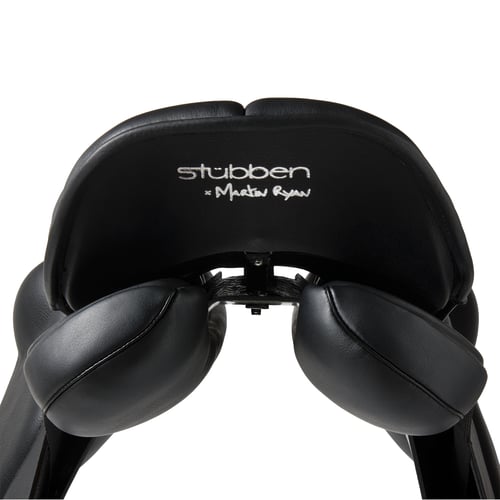 Modular for different needs
Interchangeable saddle flaps
Whether longer trekking rides, jumping or dressage, this saddle allows you to combine the different equestrian disciplines in just one model.

The saddle tree (B) comes with a sophisticated three-point V fixation as well as two different positioning options for the stirrup leathers. Depending on the discipline, further forward (jumping) or behind (dressage).

The seat cover (A) as well as the three different saddle flap variants (C) in the forms trekking, jumping and dressage can be changed effortlessly by a patented push button system.

Likewise, the saddle pad (D) filled with natural wool can be exchanged and removed and reattached in just a few steps for re-padding or re-cushioning.
Another special feature is the large contact surface of the saddle tree on the horse's back. The design has been chosen through much analysis and research to ensure that the saddle fits a wide range of different horses, as unlike classic saddle trees it provides a continuous bearing surface on the horse's back from front to back.

In exceptional cases, the saddle tree can be adapted to a narrow/high withers or a wide horse's back simply by screwing on chamber width wedges for a better fit.
In Germany, the REV saddle is sold exclusively by the exclusive retail partners Equiva and Loesdau.
Martin Ryan´s interest in horse riding was his drive for this saddle REVolution

"My mother started horse riding when I was young, through her I got the bug. I first started riding around the age of 5 or 6 but it wasn't until I was about 12 that I fell in love with it. Around this time I got my first pony and attended pony club for the first time. I loved it. I had a 13-2 hand pony called Barnaby. He looked like a cart horse but had incredible jump for his size and with him I won all round in pony club competitions. When I progressed on to horses I competed at a good amateur level and dreamt of going pro. It was only after my promising 5 year old took a bad fall and injured his hip that I refocused on horse riding as a hobby and pursued my other passion, product design."
The great idea is born

"Horse-riding is a global sport that is sometimes overlooked by design and engineering but I was convinced of its potential for significant performance advancements if given the same attention as other leading sports.
The REV design first originated back in 2005 during my final year of university where I studied product design. We were given an open brief to redesign a product of our choosing and the saddle was an obvious project for me. The basic design was relatively unchanged for decades, if not centuries. So many other great sports have advanced so much by embracing the latest technologies and materials but not equestrian sports. I had the right training in product design and when combined with an understanding of horse riding I was able to re-evaluate the saddle from first principals. I spent many hours in veterinary libraries reading up on the bio-mechanics, muscle groups, and gate analysis among other things. To help me break free from traditional approaches to saddle design I imagined the saddle had never been designed before. I asked fundamental questions like 'how should the rider be transported on a horses back'?, where exactly should they sit?, what does the rider require from a saddle when jumping and riding other disciplines?, and so on. Two key conclusions were most notable; for the rider the saddle is necessary to provide support and balance, central to achieving this is the tree design; for the horse the saddle must distribute the rider's weight evenly across its back while at the same time offer flexibly so as to minimise any restriction to horse stretch and freedom. Of course there are many more considerations, but these are fundamental.
The solution was a bit of a 'eureka' moment I suppose. However, in design a solution often comes quite easily once you are appropriately informed around the problem area. This was the case for the saddle. I was able to free myself from long established assumptions of how a saddle should be made because I had never made one. When you manage to free your thoughts like this, really innovative ideas often arise. The concept of a cantilevered seat seemed logical. By its natural shape it affords a separate and customised shape specific to the horse and the rider which ultimately leads to better comfort for both. By the natural c-shaped structure of the saddle it further offers dynamic flexibility which moves with the horse while still supporting the rider in a balanced position."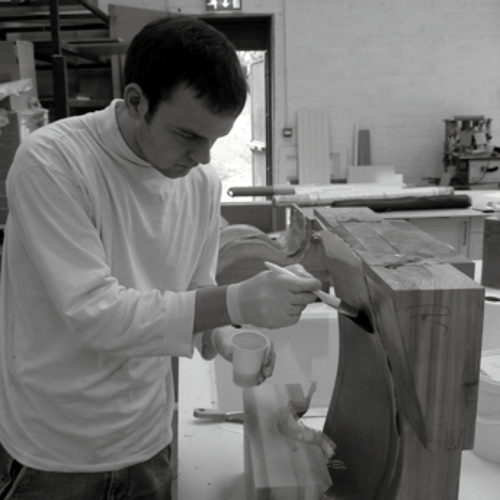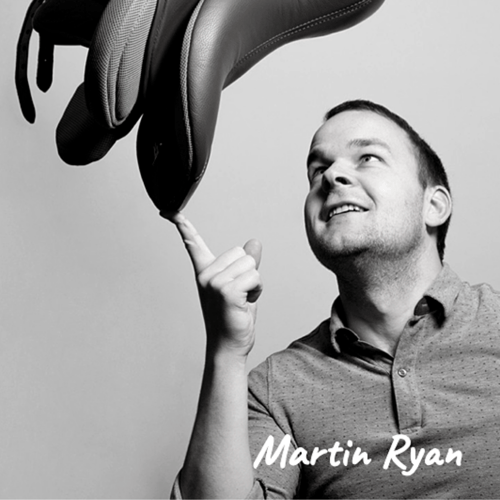 The long road to the saddle REVolution


"An intense period of research focused on the physiological needs of the horse and rider, as well as practical handling and maintenance considerations. I drew from veterinary journals learning about the biomechanics of horse movement, muscle groups and wider anatomical considerations. I also interviewed and observed riders of different levels using, storing and maintaining their saddle and concluded with a defined set of physiological and practical needs that I believed to be important.
From about 4 weeks in I started to sketch many different solutions and build basic models to help with visualising the idea. After 4 months of work, the concept, as we know it, took shape.
Translating the concept to actual prototype was a real challenge. A saddle provides a real difficulty for design and engineering when you consider what you are trying to achieve. To sandwich a semi-rigid object between two dynamic and organically shaped bodies, each one different from the next, and at the same time I was asking it to be flexible for the horse and yet provide stable support for the rider. My concept was dealing with a new, complex tree structure made from a single piece of composite material and it took many different tool options before successfully prototyping a first functioning version which I could actually test ride. With the support of experts in materials and engineering I finally created a first working prototype that I could test ride and from that point on, my confidence in the idea grew."
Sometimes you just can't hold a good idea down
"Over the years this saddle has collected both national and international awards and featured in prominent international publications. Notable awards include; the JEC World Innovation Award (Paris); Dyson Design Award (Ireland) and ISPO Volvo sport Design Award finalist (Munich). Significant media features include: CNN International (2018), 'The evolution of the saddle'; RTE Television, Nationwide Programme (2016); The Guardian (UK) (2016), 'The innovators: the Irish entrepreneur putting design in the saddle'; Irish Times (2015), 'Blazing Saddles: radical design for horse riders'; RTE Radio One, Pat Kenny Show, 2006. From these publications, other prominent blogs, magazines and newspapers have featured the innovation."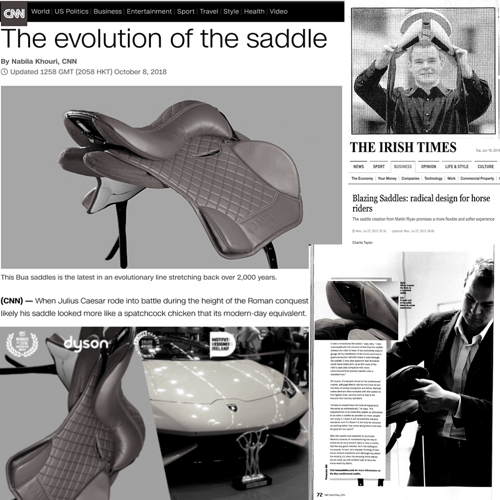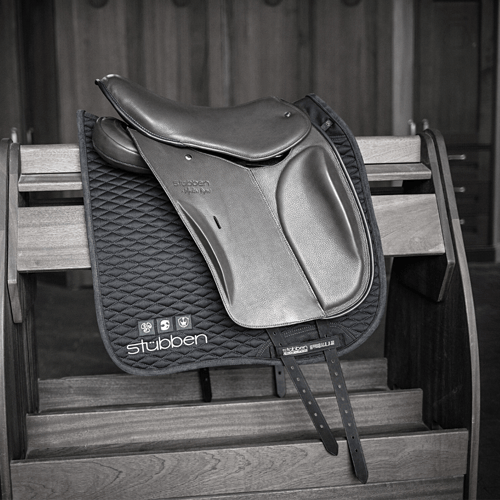 Innovative product designer meets traditional company with expertise
"While design and innovation is an important part of the process, manufacturing and market expertise is equally so. Stübben brings a long and proud history of excellence in the development and supply of equestrian equipment. At over 120 years old this family business has a global reputation that is unrivalled. This new saddle pushes the bounds of what is possible and demands a forward looking organisation to back such a bold invention. Working with Stübben has matured and refined this design to the exacting standards famous of German manufacturing. All unnecessary embellishments have been removed to now deliver the best saddle I have ever ridden or designed. "