The saddle REVolution - Stübben x Martin Ryan
The saddle REVolution from the saddle makers Stübben in collaboration with the award-winning innovator Martin Ryan offers ultimate comfort for both horse and rider. Through a unique modular system the saddle supports interchangeable saddle flaps and an unbeatable fit across a wide range of wither profiles with just one saddle.
Test the REV saddle with a non-binding test ride and sign up for a fitting now!
The saddle tree innovation
T
he patented and award-winning saddle tree was developed by Martin Ryan to distribute the forces during riding as evenly as possible over a larger full-surface saddle area on the horse's back.

.

The rider's seat (17.5 inches) is separated from the horse's anatomically contoured support surface through a patented cantilevered saddle tree. The distance between the seat and the horse's support surface is adjustable by means of adjustment, and so is the strength of the spring action. The shock-absorbing action reduces jerky and possibly uncontrolled load effects making the most comfortable ride.
The unique tree design allows the riders weight to be distributed along the horses back and off the horses shoulder, and alleviating point load on the shoulder. More over, the design shortens the head of the tree, and cuts it back off the shoulder. This reduces the need for adjustment between horses and allows it to fit a wider range of horses without adjustment. Check out the video below.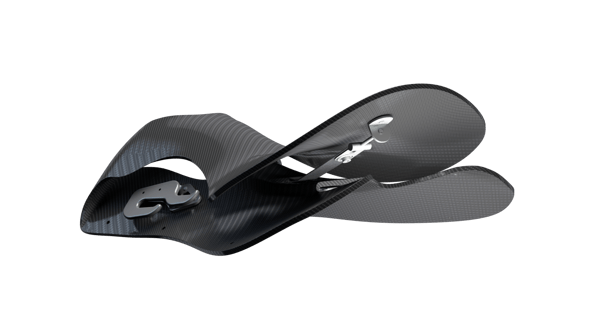 As soon as the rider sits down in the saddle, the saddle chamber opens and provides incredible relief for the horses shoulder.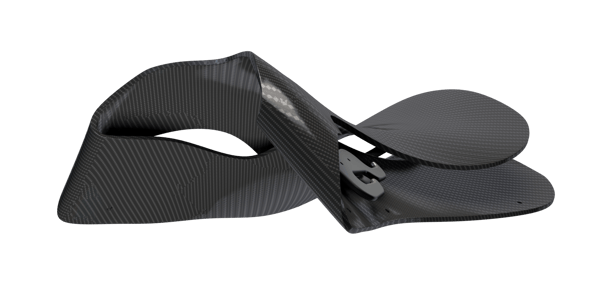 In exceptional cases, the saddle tree can be adapted to a narrow/high withers or a wide horse's back simply by screwing on chamber width wedges for a better fit.
Your horse has really high or flat withers and you are unsure whether the saddle fits correctly?
The REV chamber width wedge measurement template or one of our saddle fitters will help you with that.
Its special material (glass-fibre thermoplastic) and manufacturing process give the REV saddle tree an exceptionally low weight.
Unique modularity - maximum comfort
Whether longer trekking rides, jumping or dressage, this saddle allows you to combine the different equestrian disciplines in just one model.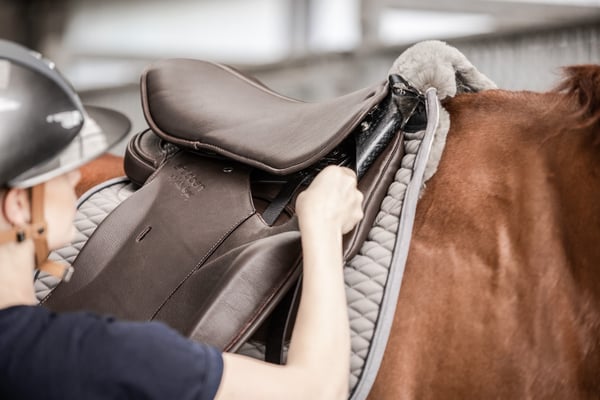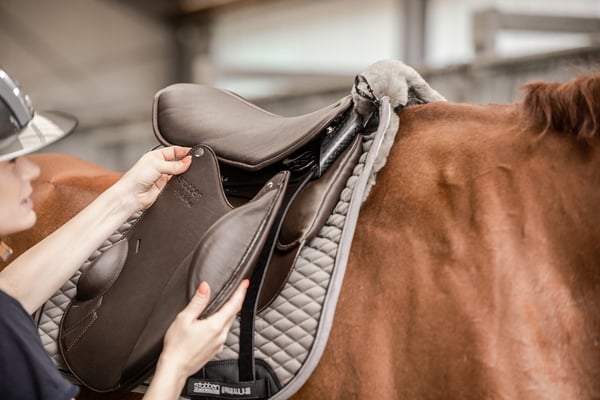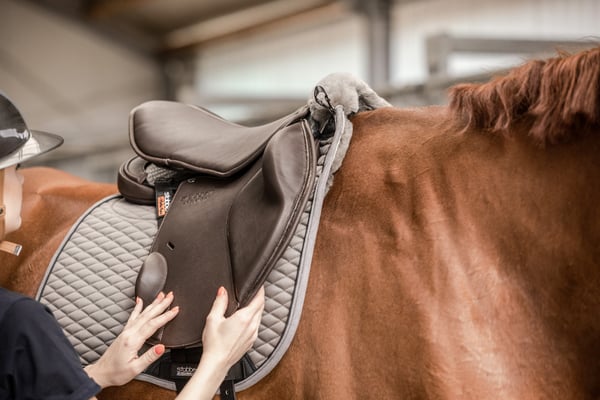 The saddle tree comes with a three-point girthing system, delivering a secure and even contact with the horse, as well as double stirrup bar that offers two different leg positions, forward (jumping) or backward (dressage).
"I have 35 different saddles and today I choose the REV saddle for all my horses across all disciplines. I am simply convinced they feel freer and happier in this saddle - it's a true game changer!"
Julia Mestern,
German International 4* Eventer
"This saddle concept is revolutionary and offers noticeably more comfort and convenience for horse and rider.
True to my motto: 'keep your horse happy"
Dr. Matthias Baumann,
Veterinarian & Olympic Team Champion, Eventing